The Greeks called walnuts karyon, which means head, because they thought walnuts looked like a human brain. For this same reason, the Chinese have believed for centuries that walnuts are good for the brain.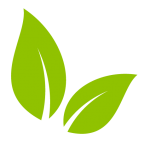 Nut & Dried Fruit Origins
Walnut (Junglans regia) is native to North America. True or false?
Correct answer. False. The most widespread cultivation of Juglans regia originated, first in Asia and Europe and was then introduced to America by the Spanish.
Which tree nut received its name in honor of the Roman god Jupiter?
Correct answer: d) In Rome, walnuts were considered the food of gods and received the nave of Juglans regia in honor of Jupiter.
Check out this great dessert with walnuts.
Almonds
During April try adding nuts and dried fruits into your diet on a daily basis and let us know how you feel! In this article, we will share with you some key moments to eat nuts and dried fruits, and share what health benefits they can bring to your life. If you're looking to know more about these facts, keep reading!
Read More »
Almonds
Massimiliano Alajmo is a world-renowned Italian chef. He spent much of his childhood in Le Calandre with his mother, who was the chef of the
Read More »
Cashews
This month we want to make your life easier, do you want to learn how to roast nuts? You've been looking forward to it, haven't you? Here we go!
Read More »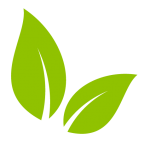 The abc of Nuts & Dried Fruit
Why are nuts good for us?
Lorem ipsum dolor sit amet, consectetur adipiscing elit. Ut elit tellus, luctus nec ullamcorper mattis, pulvinar
How many nuts I should eat per day
Lorem ipsum dolor sit amet, consectetur adipiscing elit. Ut elit tellus, luctus nec ullamcorper mattis, pulvinar
What nuts are best for vegetarians
Lorem ipsum dolor sit amet, consectetur adipiscing elit. Ut elit tellus, luctus nec ullamcorper mattis, pulvinar
How many nuts I should eat per day
Lorem ipsum dolor sit amet, consectetur adipiscing elit. Ut elit tellus, luctus nec ullamcorper mattis, pulvinar