The Greeks called walnuts karyon, which means head, because they thought walnuts looked like a human brain. For this same reason, the Chinese have believed for centuries that walnuts are good for the brain.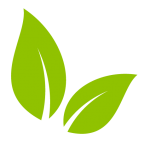 Nut & Dried Fruit Origins
Walnut (Junglans regia) is native to North America. True or false?
Correct answer. False. The most widespread cultivation of Juglans regia originated, first in Asia and Europe and was then introduced to America by the Spanish.
Which tree nut received its name in honor of the Roman god Jupiter?
Correct answer: d) In Rome, walnuts were considered the food of gods and received the nave of Juglans regia in honor of Jupiter.
Check out this great dessert with walnuts.
Raisin
New year, new you! Sound familiar? How many of us have started off the year with that healthy eating plan fully loaded and ready to go?
Read More »
Raisin
Another World Cup is here, which means a number of you will be getting organized to watch the games with family and friends (or rivals), with an assortment of snacks ready to be served. But are nuts and dried fruits in that mix?
Read More »
Walnut
Walnuts are high in polyunsaturated fat, fiber, thiamin, vitamin B6, and minerals such as magnesium, phosphorus, zinc, copper and manganese1,2…
Read More »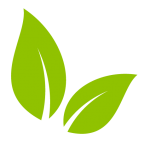 The abc of Nuts & Dried Fruit
Why are nuts good for us?
Lorem ipsum dolor sit amet, consectetur adipiscing elit. Ut elit tellus, luctus nec ullamcorper mattis, pulvinar
How many nuts I should eat per day
Lorem ipsum dolor sit amet, consectetur adipiscing elit. Ut elit tellus, luctus nec ullamcorper mattis, pulvinar
What nuts are best for vegetarians
Lorem ipsum dolor sit amet, consectetur adipiscing elit. Ut elit tellus, luctus nec ullamcorper mattis, pulvinar
How many nuts I should eat per day
Lorem ipsum dolor sit amet, consectetur adipiscing elit. Ut elit tellus, luctus nec ullamcorper mattis, pulvinar