How much do you know about nuts and dried fruits? Find out below!
Nuts and dried fruits make excellent snacks for many reasons. For one, they have a very interesting nutritional profile. They contain many nutrients including fiber, unsaturated fats, vegetable protein, vitamins and minerals which may help reduce overall hunger.
What is the recommended daily allowance of nuts and dried fruits per day?
Correct answer: B. Tip: Combine a variety of nuts and dried fruit in your daily diet for different benefits.
Which nut comes from the same botanical family as the walnut?
Correct answer: b) The pecan tree (Carya illinoinensis) is a large (45-55 meters) deciduous tree of temperate to sub-tropical regions that belongs to the family Juglandaceae, which also includes the walnut trees.
Which fruit was fed to the Greek athletes to increase their strength and swiftness?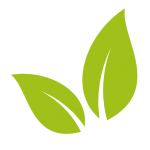 Nutrition
Characterized by low bone mass and deterioration of bone tissue, osteoporosis is a disease affecting millions of people around the globe. Bones lose their strength and are more likely to break after a minor fall…
Read More »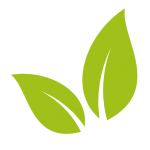 Nut & Dried Fruit Top Producers
This map shows the top 5 year average producing countries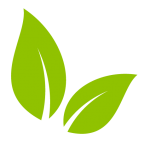 The abc of Nuts & Dried Fruit
Why are nuts good for us?
Nuts and dried fruits are healthful foods because of their nutrient profiles. They provide dietary fiber, potassium (K) and a variety of health protective bioactive compounds. Nuts also are a source of protein and monounsaturated (MUFA) and polyunsaturated fatty acids.
How many nuts I should eat per day
The recommended daily allowance of nuts and dried fruits per day is 28 g. We suggest a mix of nuts and dried fruits so your get get a variety of nutrients and health benefits all in one serving.
Are nuts and dried fruit good for boosting immunity?
A mix of nuts and dried fruits contain vitamin A, B6, selenium, zinc, iron & copper that contributes towards the normal function of the immune system.
What nuts are best for vegetarians
Al nuts are great for a vegetarian or vegan diet. Nuts are a great source of plant-based protein . As As well as beneficial for our health, Plant-based diets that include nuts, have the least enviromental impact in terms of their carbon footprints and are more sustainable than animal-based diets.
Will eating nuts make you fat
When eaten as part of a healthy diet and the recommended daily allowance is consumed, it has been proven that nuts do not lead to weight gain. And, apart from this, nuts also have many other additional benefits for your health.
Are nuts good for gut health?
Nuts may help gut health thanks to their high fibre levels and antioxidant and anti-inflammatory properties. Did you know that a healthy gut communicates with the brain through nerves and hormones, which helps maintain general health and well-being.