The word 'date' comes from the Greek word daktylos, meaning finger, because a date looks like the tip of a finger. Also, unlike other fruits, dates can be consumed at every stage of maturity.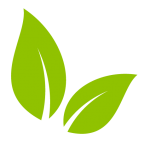 Nut & Dried Fruit Origins
Which fruit is consumed during the Ramadan to break the daily fast?
Correct answer: c) During the Ramadan, the daily fast is broken by a light meal called iftar, usually consisting of dates and water
Granola Bars with Pecans and Dates
Et harum quidem rerum facilis est et expedita distictio. Nam libero tempore, cum soluta nobis est eligendi optio cumque nihil impedit quo minus id quod maxime placear facere
Almonds
During April try adding nuts and dried fruits into your diet on a daily basis and let us know how you feel! In this article, we will share with you some key moments to eat nuts and dried fruits, and share what health benefits they can bring to your life. If you're looking to know more about these facts, keep reading!
Read More »
Almonds
Massimiliano Alajmo is a world-renowned Italian chef. He spent much of his childhood in Le Calandre with his mother, who was the chef of the
Read More »
Cashews
This month we want to make your life easier, do you want to learn how to roast nuts? You've been looking forward to it, haven't you? Here we go!
Read More »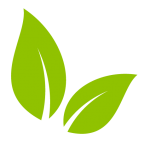 The abc of Nuts & Dried Fruit
Why are nuts good for us?
Lorem ipsum dolor sit amet, consectetur adipiscing elit. Ut elit tellus, luctus nec ullamcorper mattis, pulvinar
How many nuts I should eat per day
Lorem ipsum dolor sit amet, consectetur adipiscing elit. Ut elit tellus, luctus nec ullamcorper mattis, pulvinar
What nuts are best for vegetarians
Lorem ipsum dolor sit amet, consectetur adipiscing elit. Ut elit tellus, luctus nec ullamcorper mattis, pulvinar
How many nuts I should eat per day
Lorem ipsum dolor sit amet, consectetur adipiscing elit. Ut elit tellus, luctus nec ullamcorper mattis, pulvinar