Peanuts grow in tropical and subtropical climates and are cultivated in over one hundred countries across the globe. Eaten in many parts, they are widely cultivated for their high-quality edible oil.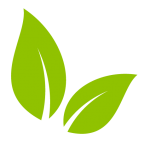 Nut & Dried Fruit Origins
Pad Thai is a very popular stir-fry noodle dish from Thailand cuisine, which nut is giving it its distinct flavor?
Correct answer: a) Chopped roasted peanuts are added to the dish before serving.
Peanuts grow in trees. True or false?
Correct answer: False. Peanut (Arachis hypogaea) is an annual extensive crop and an herbaceous legume from a botanical standpoint.
Which fruit was taken to the moon in Apollo 14?
Correct answer: b) Alan Shepard, commander of Apollo 14, took one peanut with him to the moon in 1971
Et harum quidem rerum facilis est et expedita distictio. Nam libero tempore, cum soluta nobis est eligendi optio cumque nihil impedit quo minus id quod maxime placear facere
We live in a stressful world and sometimes you may feel tired and have a lack of energy. Peanuts may help you to fight the
Read More »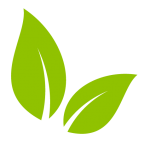 The abc of Nuts & Dried Fruit
Why are nuts good for us?
Lorem ipsum dolor sit amet, consectetur adipiscing elit. Ut elit tellus, luctus nec ullamcorper mattis, pulvinar
How many nuts I should eat per day
Lorem ipsum dolor sit amet, consectetur adipiscing elit. Ut elit tellus, luctus nec ullamcorper mattis, pulvinar
What nuts are best for vegetarians
Lorem ipsum dolor sit amet, consectetur adipiscing elit. Ut elit tellus, luctus nec ullamcorper mattis, pulvinar
How many nuts I should eat per day
Lorem ipsum dolor sit amet, consectetur adipiscing elit. Ut elit tellus, luctus nec ullamcorper mattis, pulvinar