The Greeks called walnuts karyon, which means head, because they thought walnuts looked like a human brain. For this same reason, the Chinese have believed for centuries that walnuts are good for the brain.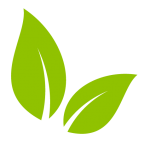 Nut & Dried Fruit Origins
Walnut (Junglans regia) is native to North America. True or false?
Correct answer. False. The most widespread cultivation of Juglans regia originated, first in Asia and Europe and was then introduced to America by the Spanish.
Which tree nut received its name in honor of the Roman god Jupiter?
Correct answer: d) In Rome, walnuts were considered the food of gods and received the nave of Juglans regia in honor of Jupiter.
Check out this great dessert with walnuts.
Almonds
Characterized by low bone mass and deterioration of bone tissue, osteoporosis is a disease affecting millions of people around the globe. Bones lose their strength and are more likely to break after a minor fall…
Read More »
Almonds
Have you ever heard the expression you are what you eat? Well, in some sense, it's true. Nutrients from the foods we eat provide the foundation of function and wholeness of all the cells in our body, which is why it is important that we try to maintain a healthy diet and lifestyle.
Read More »
Almonds
Originally from South Africa, Jean Delport embraces his culture past and present. After training at some of the best restaurants in the Cape Winelands and
Read More »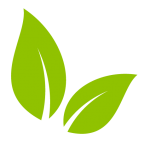 The abc of Nuts & Dried Fruit
Why are nuts good for us?
Lorem ipsum dolor sit amet, consectetur adipiscing elit. Ut elit tellus, luctus nec ullamcorper mattis, pulvinar
How many nuts I should eat per day
Lorem ipsum dolor sit amet, consectetur adipiscing elit. Ut elit tellus, luctus nec ullamcorper mattis, pulvinar
What nuts are best for vegetarians
Lorem ipsum dolor sit amet, consectetur adipiscing elit. Ut elit tellus, luctus nec ullamcorper mattis, pulvinar
How many nuts I should eat per day
Lorem ipsum dolor sit amet, consectetur adipiscing elit. Ut elit tellus, luctus nec ullamcorper mattis, pulvinar