The almond tree fruit has 3 parts the hull, the shell and the kernel and, each part is used for different purposes. Almond hulls, for instance, are primarily used as livestock feed, while almond shells are used for livestock bedding. And the kernel, for eating of course!
Roasted nuts and dried fruits, tumbled with spices. The key to this recipe is toasting the nuts well, to really bring out the rich, nutty flavours.
Read More »
This Coconut Barfi recipe is a vegan version of the classic South Indian sweet, spiced with ground cardamom, topped with flaked nuts and naturally sweetened with dates.
Read More »
Lettuce Larb Cups are great as a refreshing appetiser or a light summer lunch, with fresh flavours inspired by Thailand.
Read More »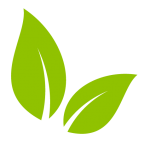 Nut & Dried Fruit Origins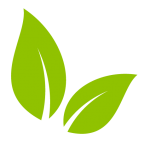 Why are Almonds good for us?
Almonds are high in monounsaturated fat, or otherwise known as good fat, so when eaten as part of a healthy diet, almonds may help you to maintain healthy cholesterol levels reducing your risk of heart disease.
How many Almonds should I eat a day?
23 almonds make up your daily recommended allowance. If you want tips of how to include them in your diet make sure you hit our recipes section.
Can vegaterians eat Almonds?
Yes, almonds are a plant-based food and do not derive from animals. If you are following a plant-based diet Almonds can provide your body with plant-based proteins.
Where do almonds come from?
Almonds come from USA, Spain and Australia with USA being the world's top producing country.
How are almonds harvested?
Almond farmers use mechanical tree shakers to get the almonds to fall to the ground. They are then left to further dry in the summer sun for as many as eight to ten days. Eventually, they are swept into rows and picked up for processing.
Will almonds make me fat?
When eaten as part of a healthy diet and the recommended daily allowance is consumed, it has been proven that almonds does not lead to weight gain.
In India, almonds are prescribed in Ayurveda medicine as
Correct answer: a) In India, almonds are prescribed as a brain tonic in Ayurveda, a traditional system of medicine with historical roots in the Indian subcontinent.
Who brought the almond tree to California in the 18th century?
Correct answer: b) Franciscan Padres brought the almond tree from Spain to California in the mid-18th century. They planted almond trees along El Camino Real (The Royal Road) from San Diego to Sonoma.
Which of these varieties is a Californian almond variety?
Correct answer. c) Nonpareil is a Californian variety. Tuono is cultivated in Italy. Marcona, Largueta and Moncayo are Spanish varieties.
Who painted the famous "Almond Blossom" oil on canvas in 1890?
Correct answer: d) Van Gogh, inspired by Japanese printmaking and the symbolism of new life represented by almond trees early flowering. The painting was a gift for his brother and sister-in-law Jo, who had just had a baby son (Van Gogh Museum, Amsterdam (Vincent van Gogh Foundation).
Start your day right with a delicious bowl filled with goodness and topped with almonds and cashew for an extra crunch.
Almonds
Characterized by low bone mass and deterioration of bone tissue, osteoporosis is a disease affecting millions of people around the globe. Bones lose their strength and are more likely to break after a minor fall…
Read More »
Almonds
Have you ever heard the expression you are what you eat? Well, in some sense, it's true. Nutrients from the foods we eat provide the foundation of function and wholeness of all the cells in our body, which is why it is important that we try to maintain a healthy diet and lifestyle.
Read More »
Almonds
Originally from South Africa, Jean Delport embraces his culture past and present. After training at some of the best restaurants in the Cape Winelands and
Read More »