Despite educational efforts and social awareness, the consumption of fruits and vegetables is lower than recommended by health agencies. Even though it has been assured that certain dietary patterns, especially those rich in fruits and vegetables, may help decrease the risk of chronic diseases such as diabetes and cardiovascular disease, many people still don't intake the recommended amount.

A solution to this problem could be to add a serving of dried fruits into your daily diet and therefore, lowering your risk of such diseases. Why is that?
The Power of Dried Fruits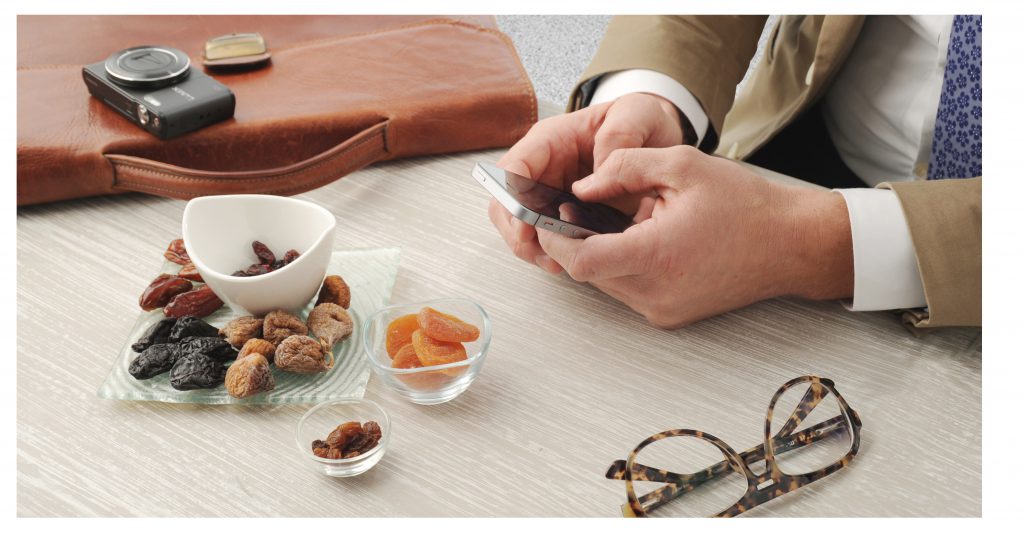 One of the main characteristics of dried fruits is that they have a low to moderate glycemic index (GI). Therefore, it has been shown that they improve blood glucose control and may reduce the risk of developing type 2 diabetes. This was the stating point of a study, supported by the INC International Nut and Dried Fruit Council and the UK National Dried Fruit Trade Association (NDFTA), published in the journal Nutrition & Diabetes, in which researchers analyzed the effect of combining dried fruits with white bread, a commonly eaten high GI carbohydrate food, and studied blood glucose responses before and after the test.

Combination Is the Key
This study investigated the effect on blood glucose response to four dried fruits (dates, apricots, raisins and sultanas) when eaten alone or when consumed with white bread. Blood tests were taken from each of the 10 participants of the trail before and after the meals to assess changes in blood glucose. Each participant underwent a total of 15 study meals consisting of 3 white bread meals and 12 dried fruit meals.


Dried Fruits May Take Your GI from High to Low
The results showed that all four dried fruits when eaten alone, had a low to medium GI, while white bread had a high one. Once combined and having displaced half of the carbohydrate of white bread by dried fruit, the blood response was reduced with all meals and reached medium GI.
These findings will help stimulate important industry innovation and improve the design of future clinical investigations that will potentially lead to the use of dried fruit as an effective tool to modify the glycemic response of high carbohydrate foods.